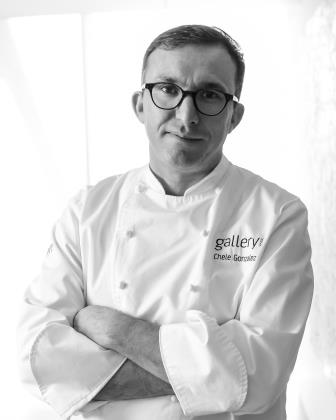 the cook
Originally from Torrelavega, Spain, Chele Gonzalez found an affinity for cooking at a very early age. After receiving a culinary degree from Arxanda, Bilbao he went on to work in some of the world's most respected restaurants, including Andra Mari, Arzak, El Bulli, El Celler de Can Roca, Nerua-Guggenheim, and Mugaritz where he developed his culinary philosophy. He is now based in the Philippines and has opened his restaurant Gallery VASK together with architect and artist Juan Carlo Calma.
Chef Chele is inspired by the many cultural influences collected from his experiences, and the many people he has met. He is most inspired, however, by the personal bonds he establishes with the growers, producers, breeders, makers, and communities who have become his friends during these travels.
Chele Gonzalez strives to find new ingredients, flavours and most importantly different ways to understand food. His travels in and around the Philippines have helped him develop an awareness of common ingredients using innovative techniques with a modern perspective. These distinct characteristics find their way into the dishes that are served in Gallery VASK.